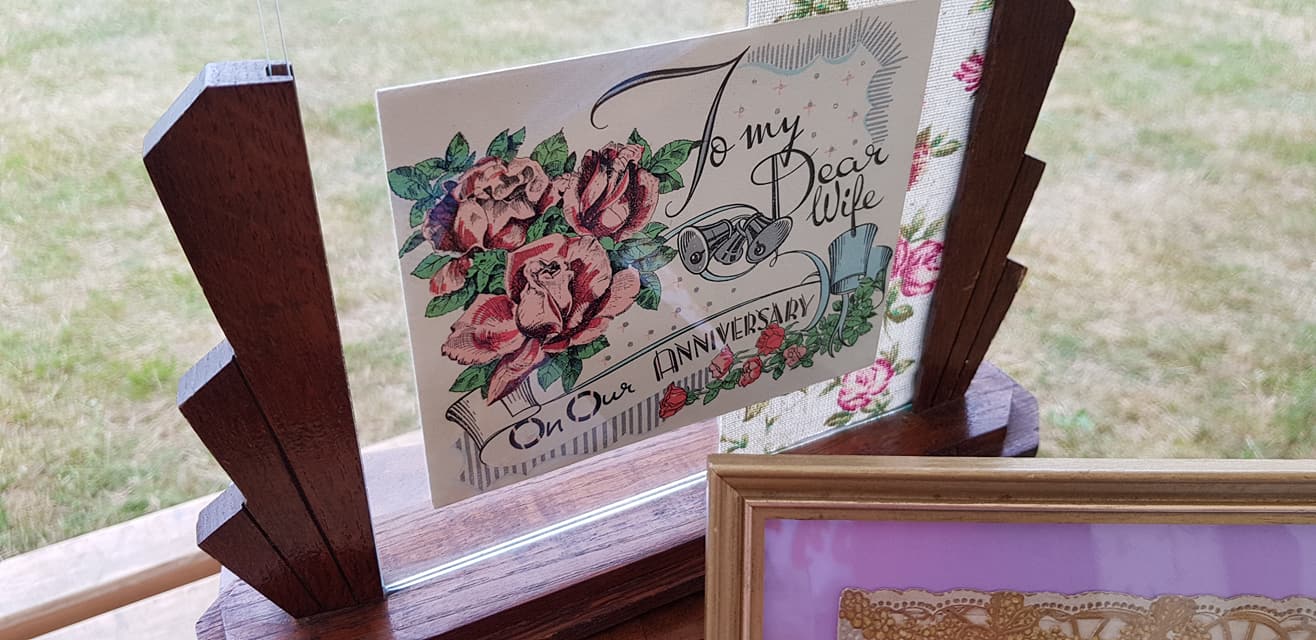 Ruby's had 2 events in 2 weekends and, as it typical with an English summer, you could not get 2 more contrasting days of weather!
Sunday 17th June saw us at Sandhurst Military Academy's Heritage Open Day for the second year.  Our marquee was in a different position and thanks to the Army, slightly more open to the elements.  Now that would have been perfect last year when it was the hottest day so far but this year saw wind and drizzle.  But in true British style, we carried on.
As before, we had loads of visitors to our tent and the locals are gradually getting used to vintage being available.  We all had a brilliant time and enjoyed the day no end.  We even had a Brigadier with very shiny medals come round afterwards for a chat.
Sunday 24th June opened to blazing skies and it stayed that way all day as we became part of the Yattendon Classic Vehicle Day with gazebos in the display field and stalls in the village hall.  Over 250 classic vehicles streamed into this pretty Berkshire village and there was a good turn out of visitors to admire them.  There were even 2 flypasts – one arranged by a local and a squadron of bi-planes buzzed overhead on their way to somewhere else.
Thank you to all the stallholders who took part in both events and as ever, thank you to our visitors.
Now it's time to finalise details for our 2 day extravaganza at Millets Farm Centre near Abingdon next weekend (7th/8th July) so it's all go!