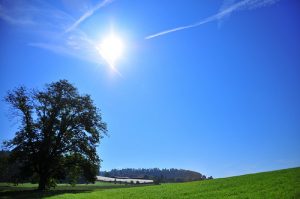 Our events seem to be concentrated into the summer months this year so we are hoping for plenty of sunshine, if not quite as much as our 2 events at Sandhurst Military Academy and Millets Farm Centre when it seemed we were selling in a sauna not a marquee!
Our year kicks off with a return visit to the Royal Military Academy at Sandhurst (Surrey) on Sunday 17th July for their  Heritage Open Day.  The College throw open their doors to the public for the only time during the year and put on a huge show with military displays, classic vehicles, parachute jumps, marching bands, exhibitions, polo matches, show jumping, assault courses, guided walks and tours and the justly famous Ghurkha curry as well as other food stalls.
There is a big craft tent and we will be next to this rather than opposite as per last year.  We will have a wide variety of great vintage and retro stalls so why not join us?  Entry is free to everyone so a great day out.  If you fancy selling with us, we are taking bookings from suitable vendors – email rubysvintage@hotmail.co.uk for more details.
Following closely on is the Yattendon Classic Vehicle Day (Berks)  on Sunday 24th June.  Lyn runs this event in her home village and it's beginning to be a staple event in the local calendar.  Entry is free and there will be a wide variety of classic vehicles plus vintage stalls in the display field and the village hall.  Again, lots for the whole family so why not head over to this pretty village (use post code RG18 0UR)
Another welcome return visit is to Millets Farm Centre near Abingdon (Oxon)  on the weekend of Saturday 7th and Sunday 8th of July.  We will be in the marquee on the Lower Lawn and this is another fabulous day out for everyone.  The Centre has the most amazing Farm Shop, a huge Garden Centre, a very nice self service restaurant and on Sunday, the upstairs Lakeview Room does a lovely Sunday lunch.
We are next to the children's playground and the petting zoo – you won't be able to miss us!  We will be open until 5pm on the Saturday and 4pm on the Sunday.  Entry to Millets is free as is parking but you will have to pay a small entrance fee to Ruby's.  However – if you have one of our flyers or a voucher from Millets website, you get 50p off!
An exciting new Living History event is being organised in Newbury (Berks) town centre during the weekend of Saturday 8th and Sunday 9th September.  This follows on from the successful community event held on Greenham Common last year which celebrated the history of this part of the area.  The town centre will be full of re-enactors, military vehicles, classic cars of the period, live music, dancing, exhibitions, films and lots more, and Ruby's Vintage & Retro Fair will be in the Market Square on Sunday 9th September.  This is another free event so bring the whole family.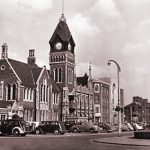 Lastly for this year is the 1940s Weekend at Hughenden Manor near High Wycombe (Bucks) and Ruby's is delighted to have been asked to run the vintage tent.  We will be in a marquee on the front lawn with our usual mix of vintage and retro with a wartime vibe.    More details to be finalised and we are looking for stallholders who specialise in 1940s items for this event so email rubysvintage@hotmail.co.uk for more details.
I think that's it!  More details to follow in due course so keep watching our website (which is to be updated this spring) and our Facebook page